Existing Dealer? Not sure what to do?
Please register with our new site to place an order and access new dealer only features. Already registered? Login Now!
LUBE-A-BOOM
Friction Reducing Lubricants
Stop the chatter!
LUBE-A-BOOM lets your equipment run smoother, safer and last longer with our exclusive formulations of specialized lubricants. Proven and trusted by OEMs, equipment owners, service techs and operators alike, the LUBE-A-BOOM "slicker" solution means:
Reduced chance of boom chatter
Extended wear pad life
Improved control and safety
Excellent protection against corrosion and rust
Original LUBE-A-BOOM, was created especially for the lift industry. Our advanced friction-reducing lubricant includes a synthetic thickener and PTFE for unsurpassed performance on telescoping boom cranes, aerial lifts, telehandlers, forklifts and more.
LUBE-A-BOOM Aerosols & liquids use this same effective formula, adapted to allow easier application for tricky service areas including chains, cables, and hard-to-reach bearing surfaces.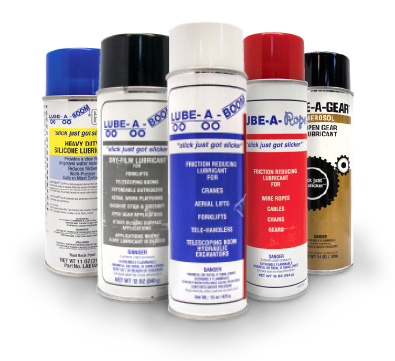 Which
LUBE-A-BOOM

lubricant works best for you?
LOOSE-N-IT
Aerosol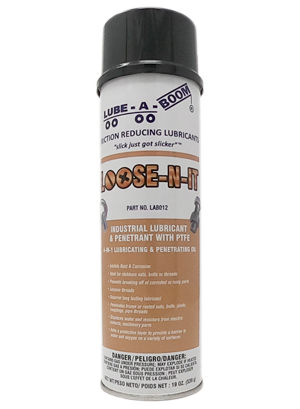 Lube-A-Boom®
Aerosol

Lube-A-Boom®
Clear Aerosol

Clear
Lube-A-Boom® Degreaser
Aerosol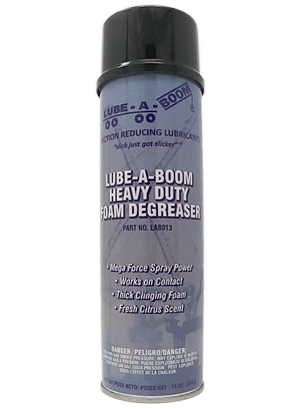 LUBE-A-BOOM®
Dry Film AEROSOL

Dry-Film
Lube-A-Boom®
Grease

Lube-A-Boom® Insulator
Aerosol

Lube-A-Gear™
Aerosol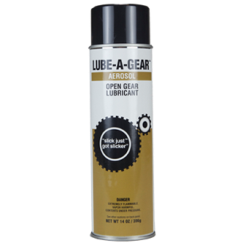 Lube-A-Hammer
Grease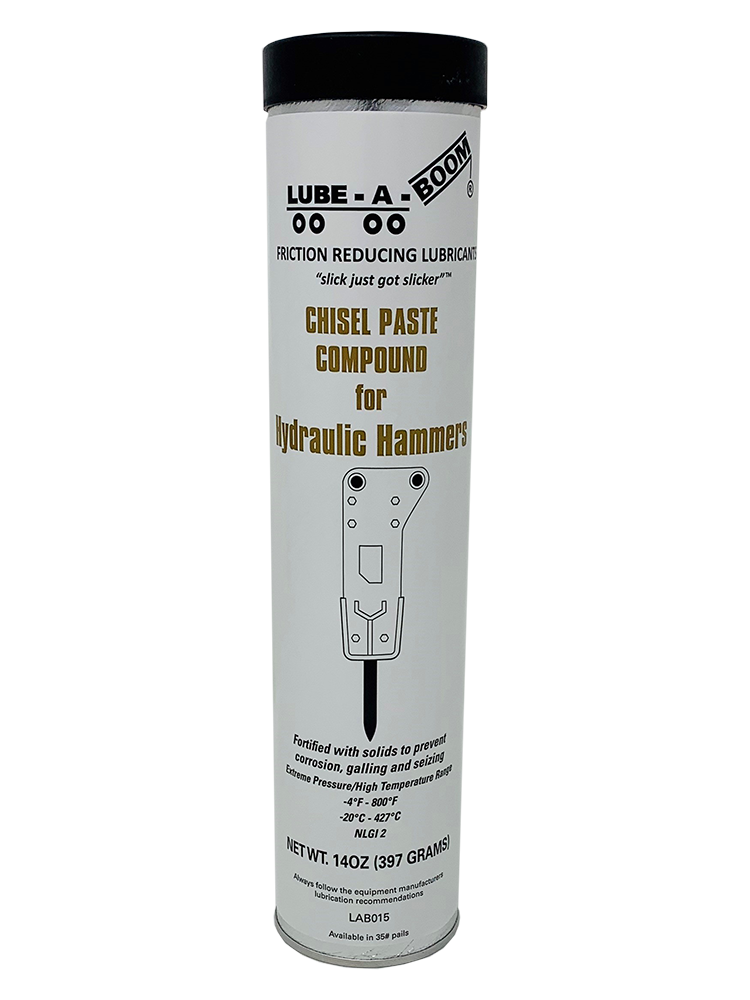 Lube-A-Pin™
Grease

Lube-A-Rope™
Aerosol

LUBE-A- ROPE™
Liquid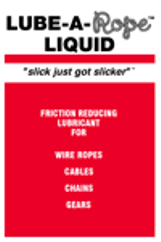 Chain & Cable Lubricant
Lube-A-Shine™
Aerosol

Waterless Wax
LubeJet-eco
Spray Gun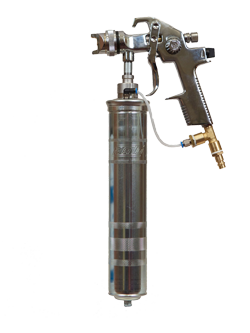 LubeJet pneuMATO 55
Static & Mobile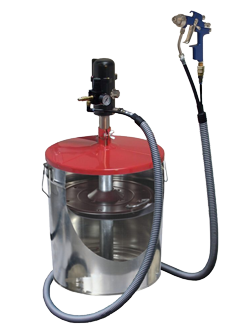 Who Needs
LUBE-A-BOOM

?

Let our customers tell you!
Where can I find
LUBE-A-BOOM

?

You can use our Dealer Locator or contact one of these dealers or distributors for more information!